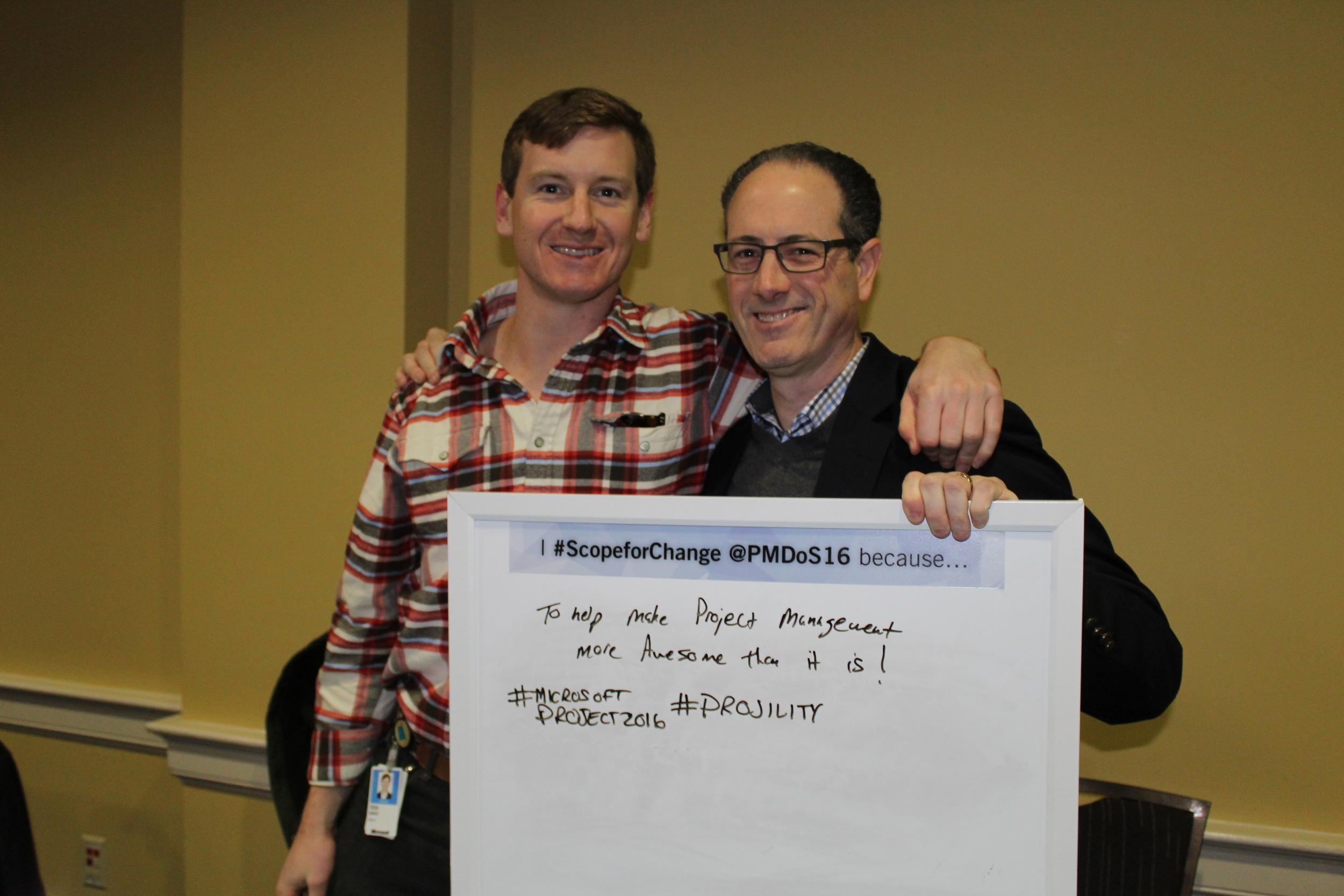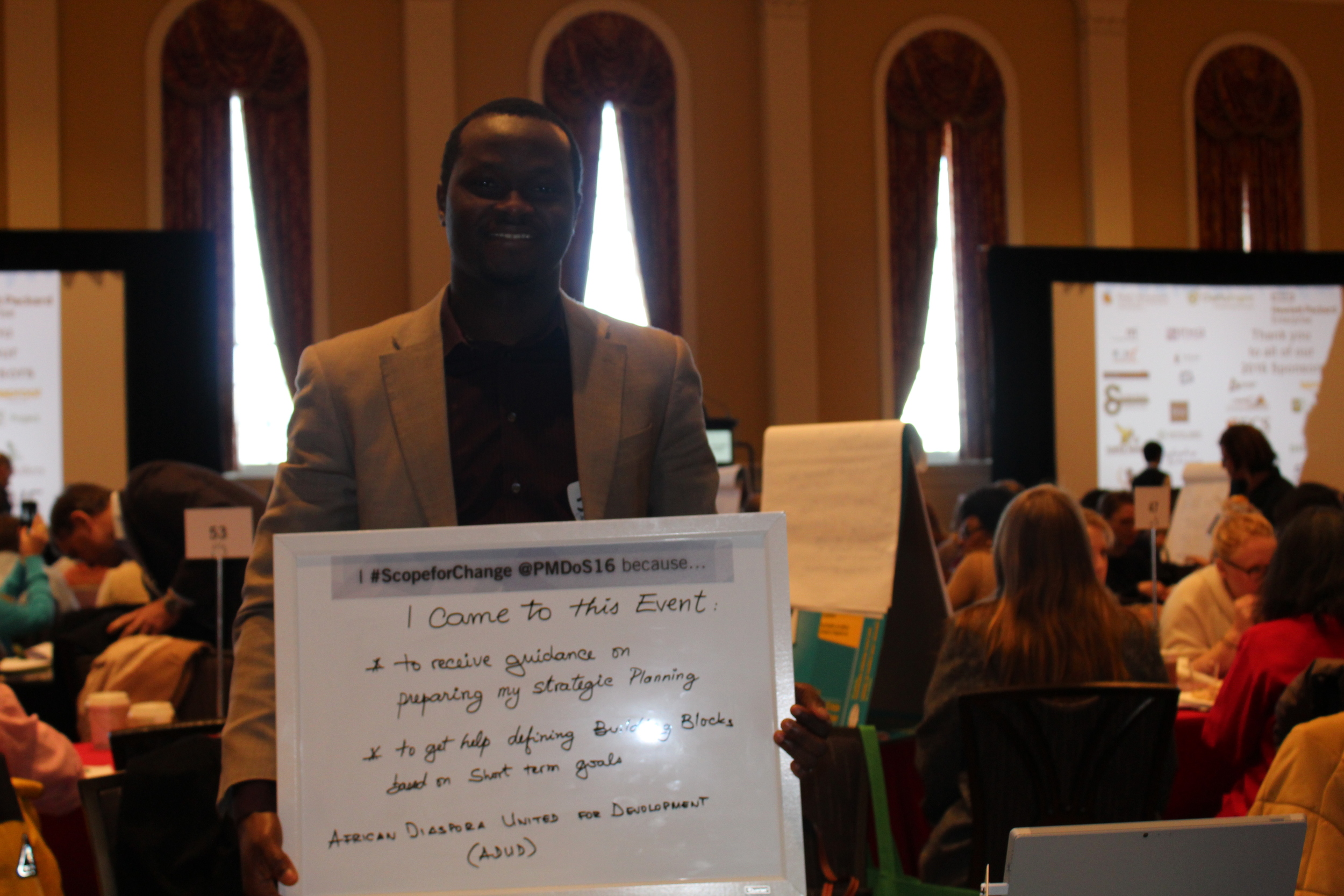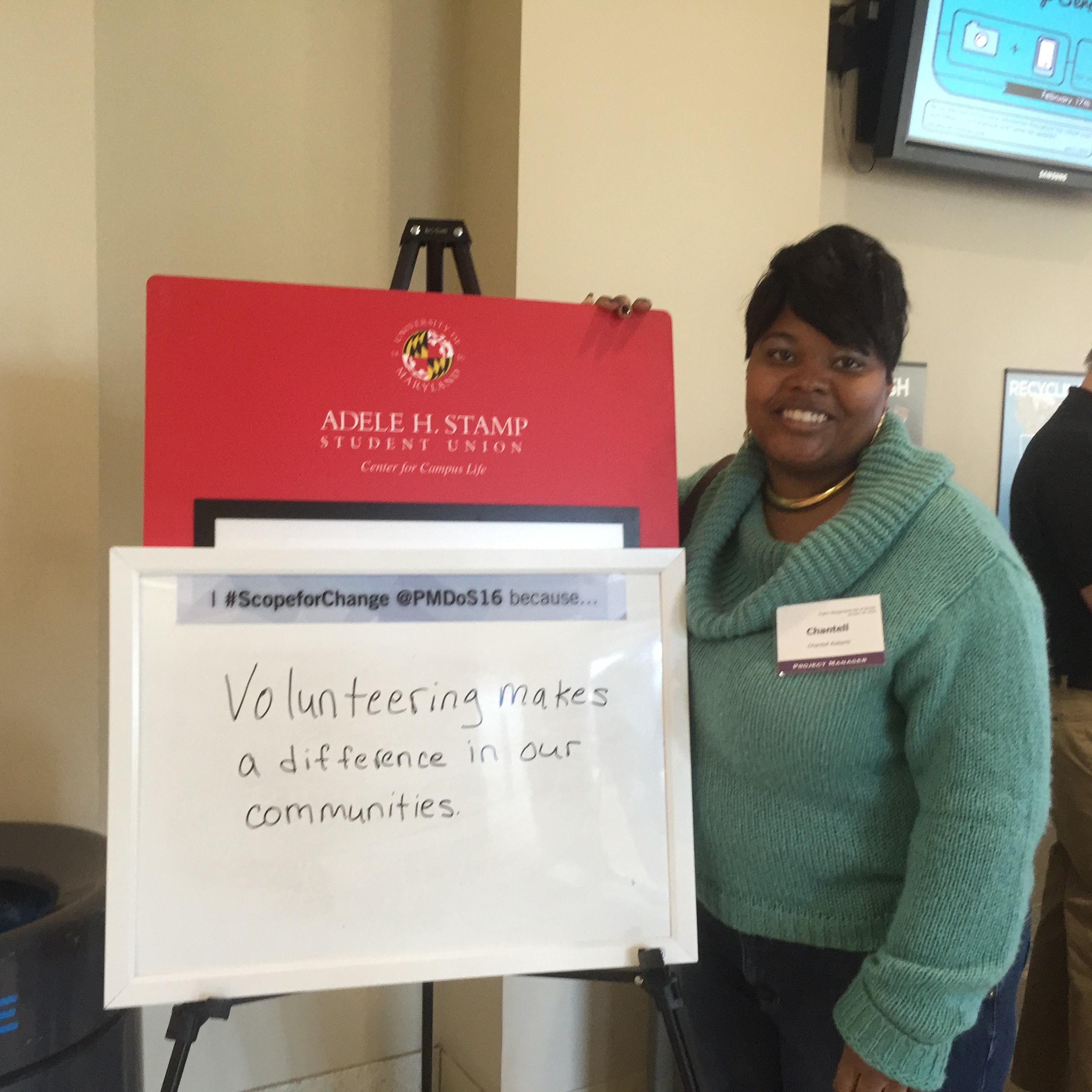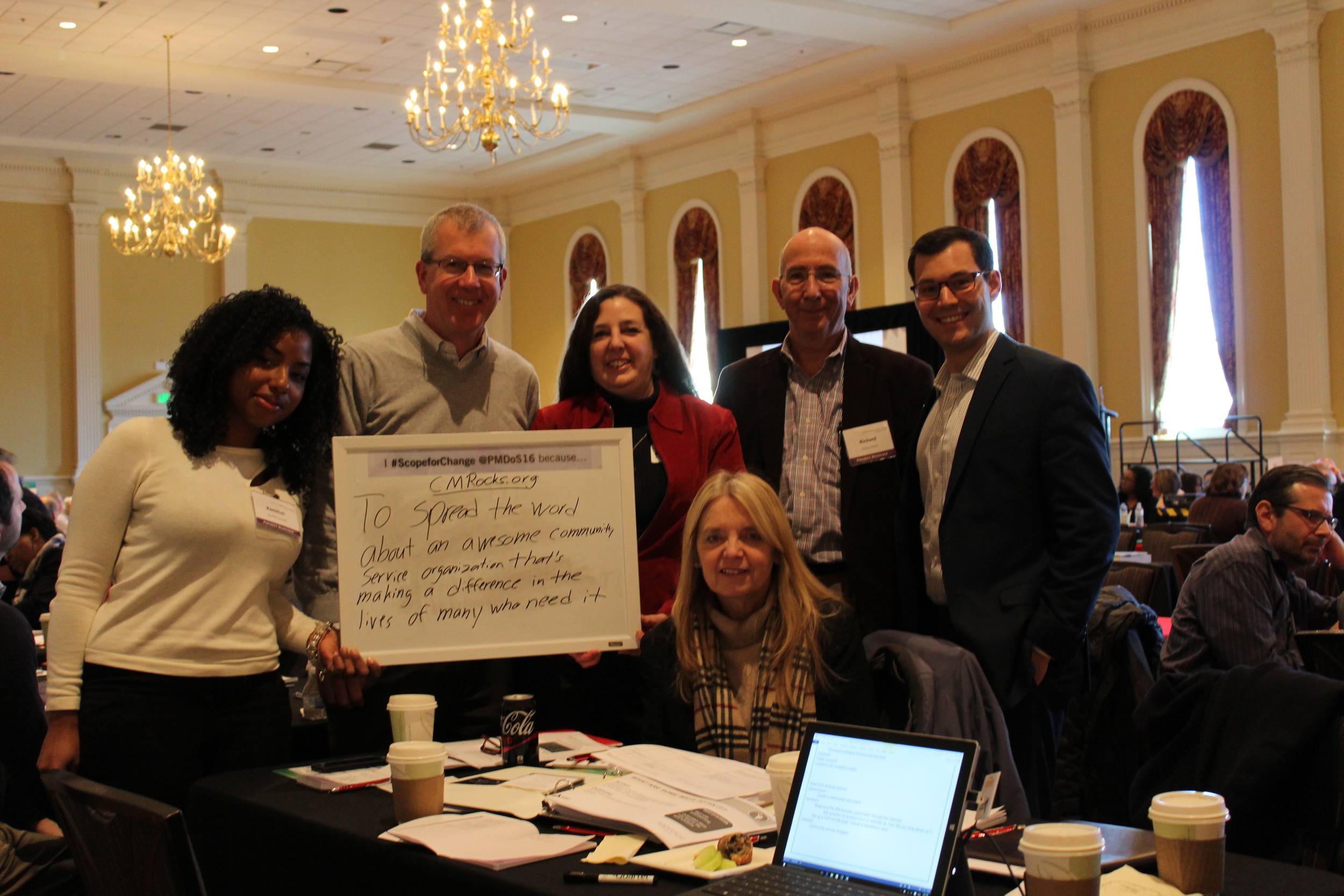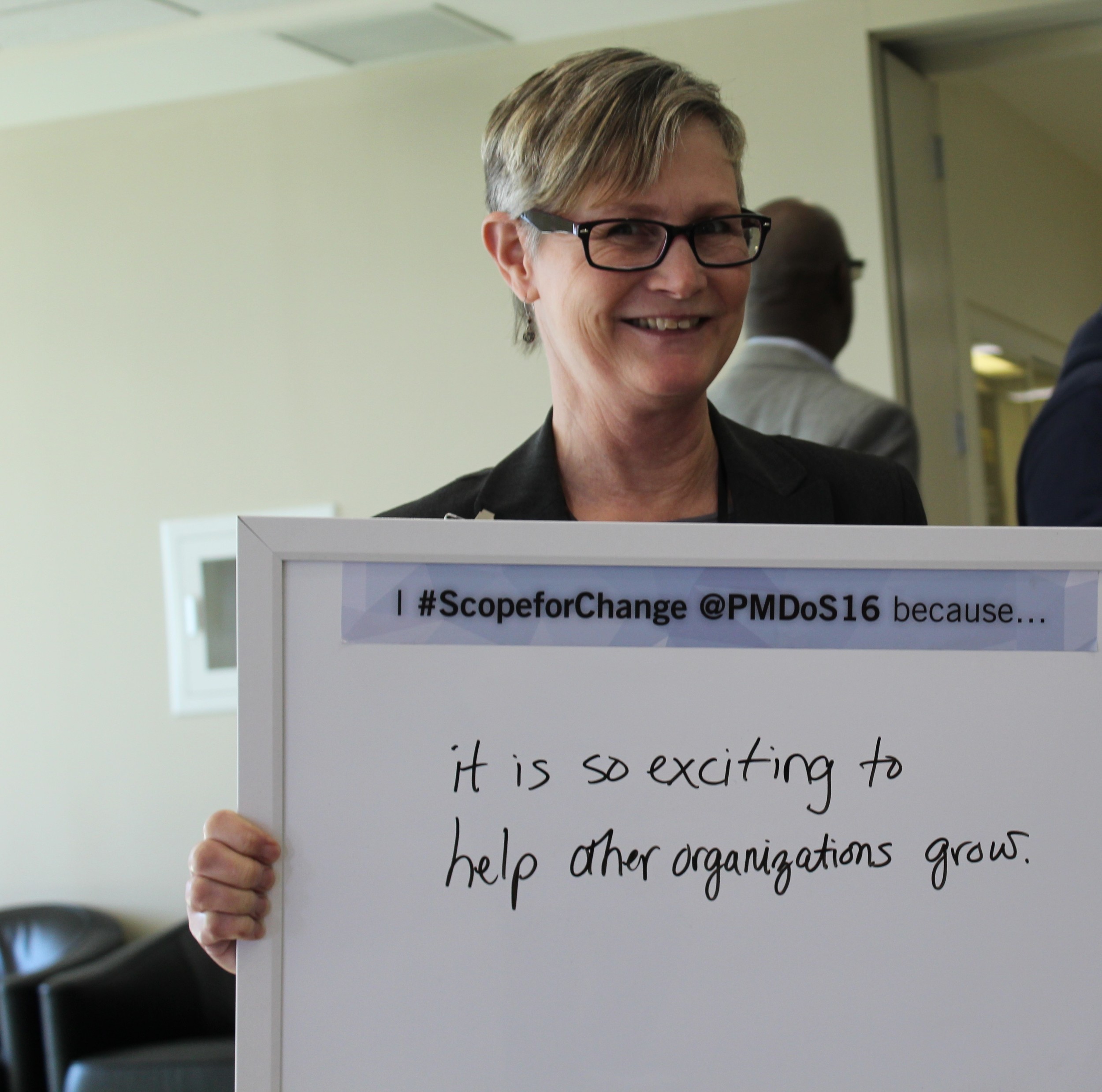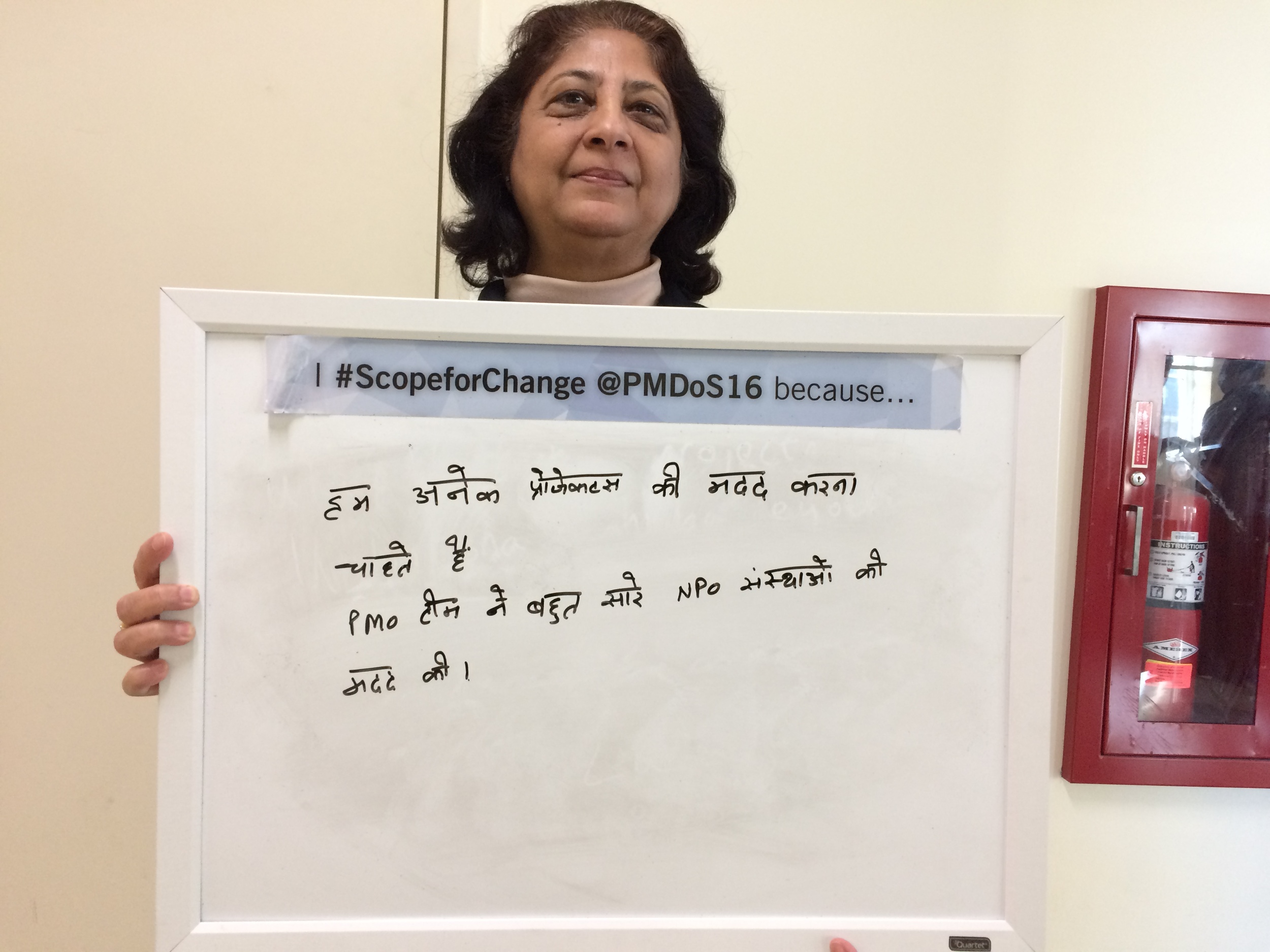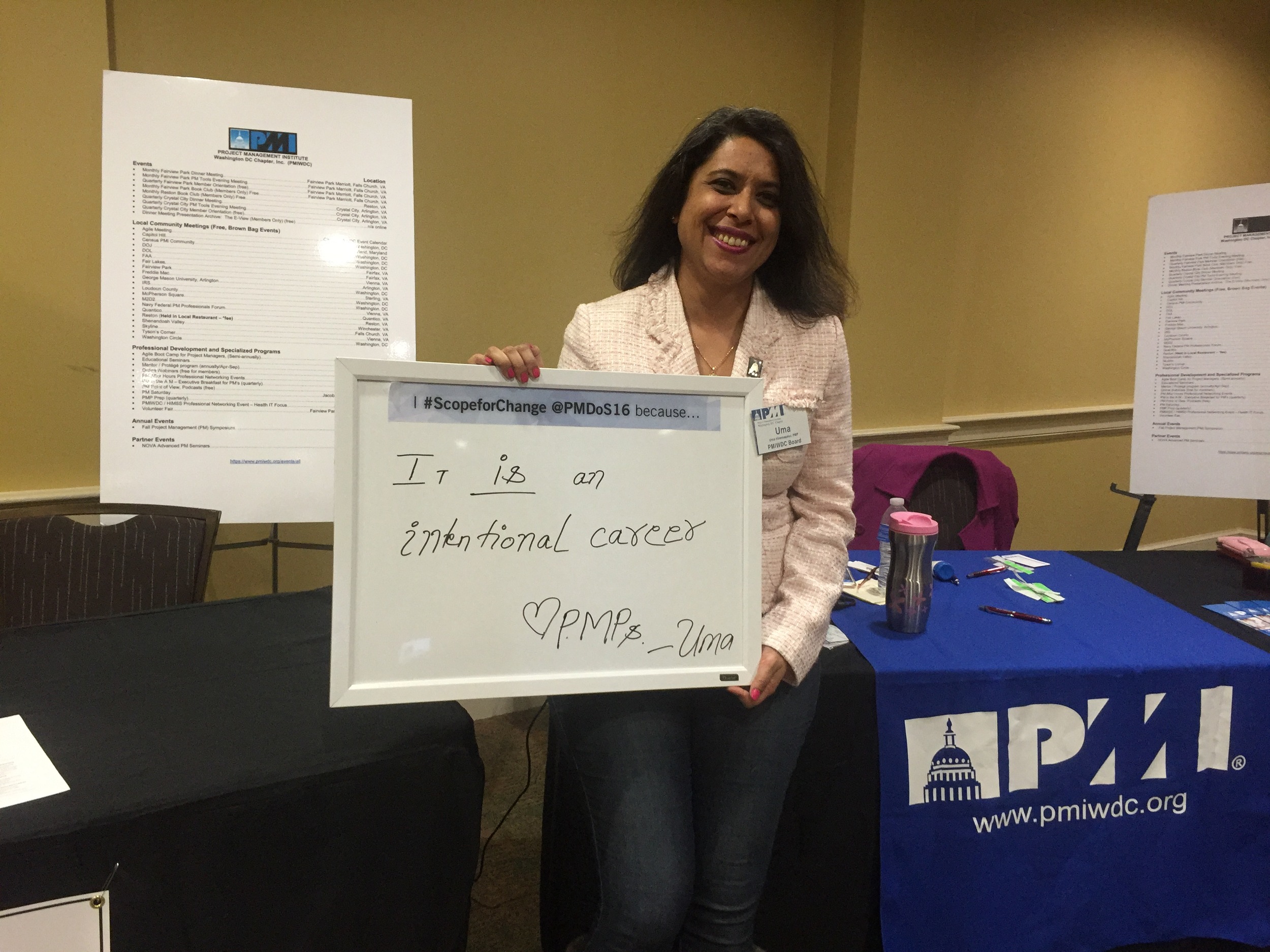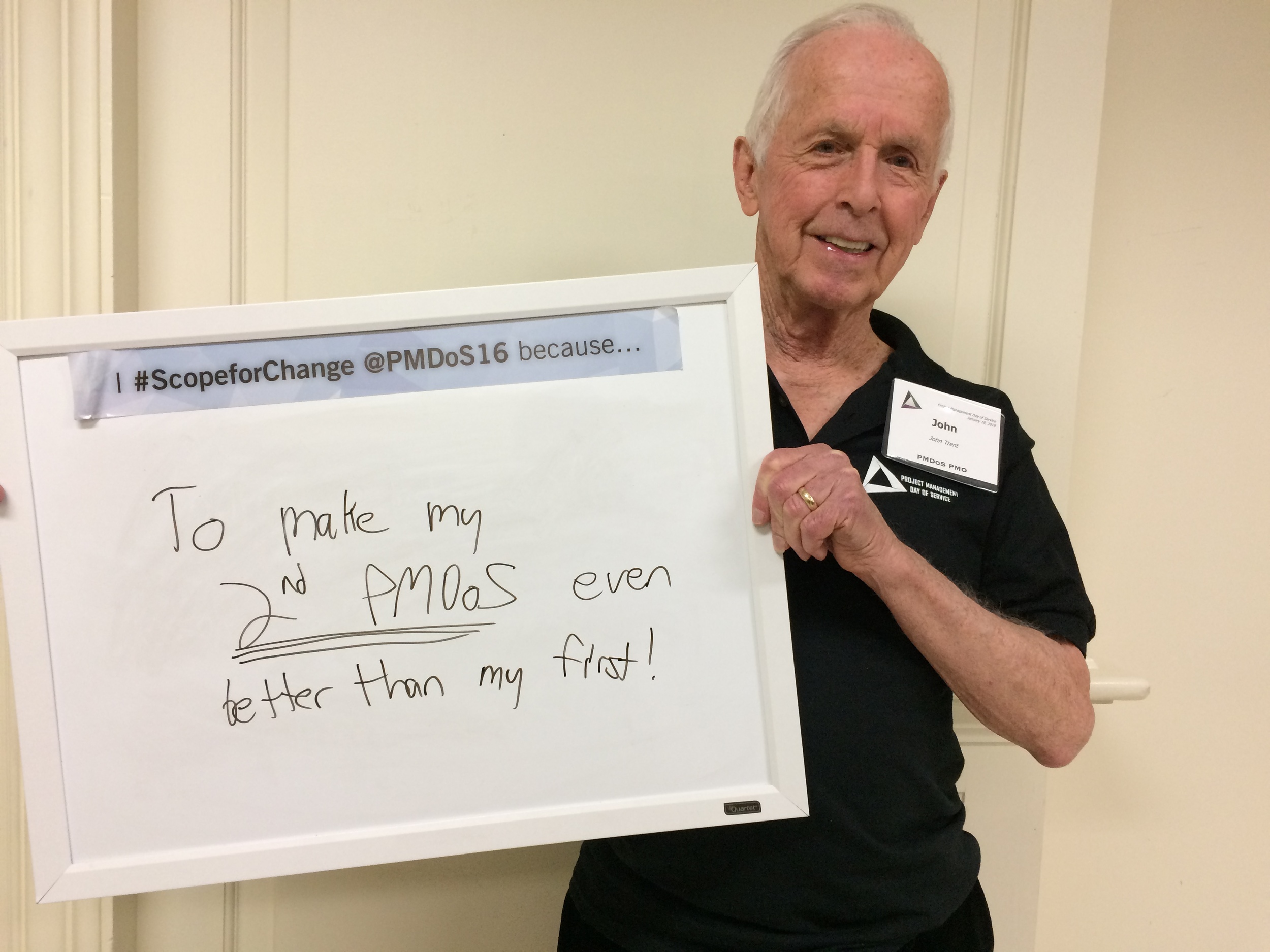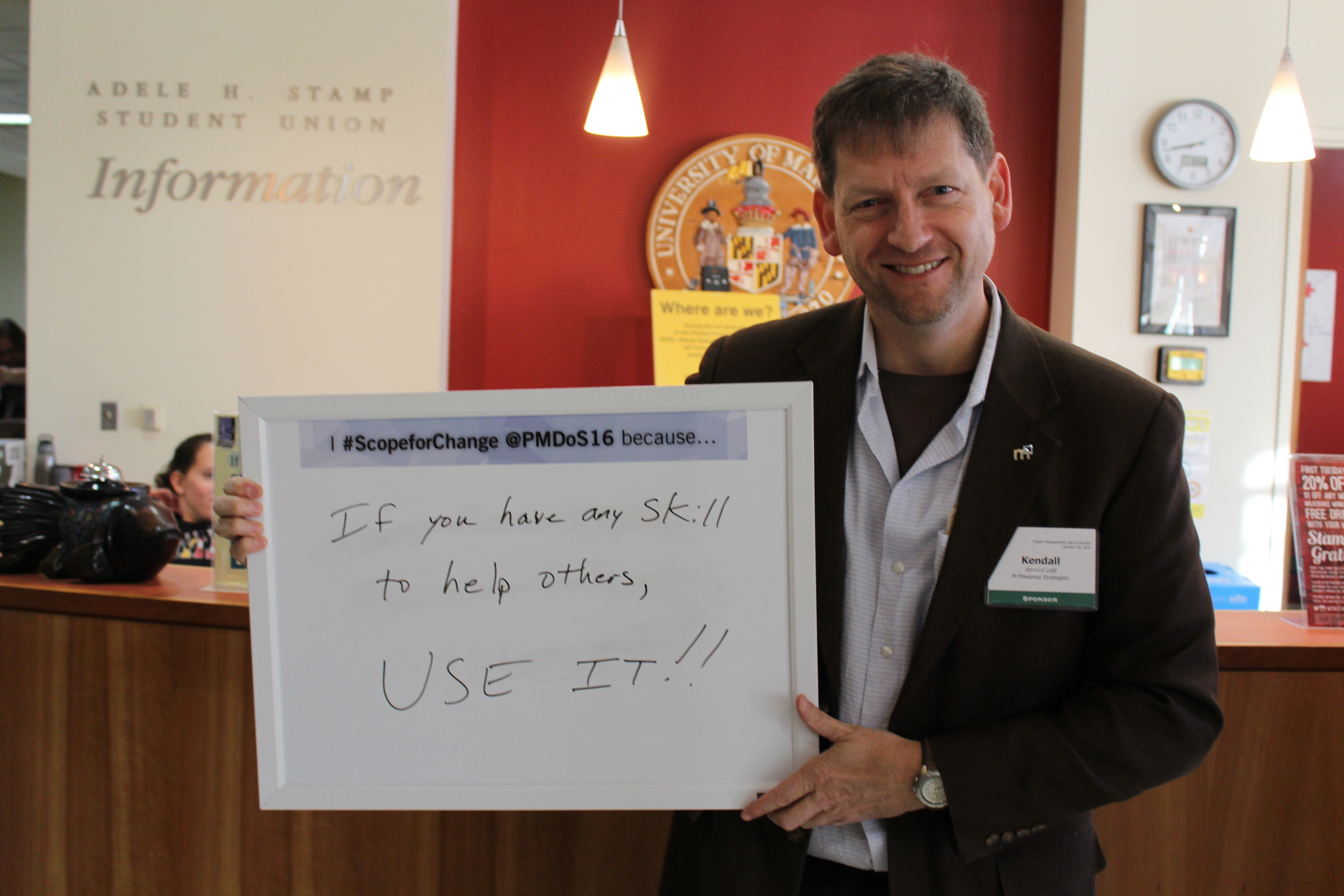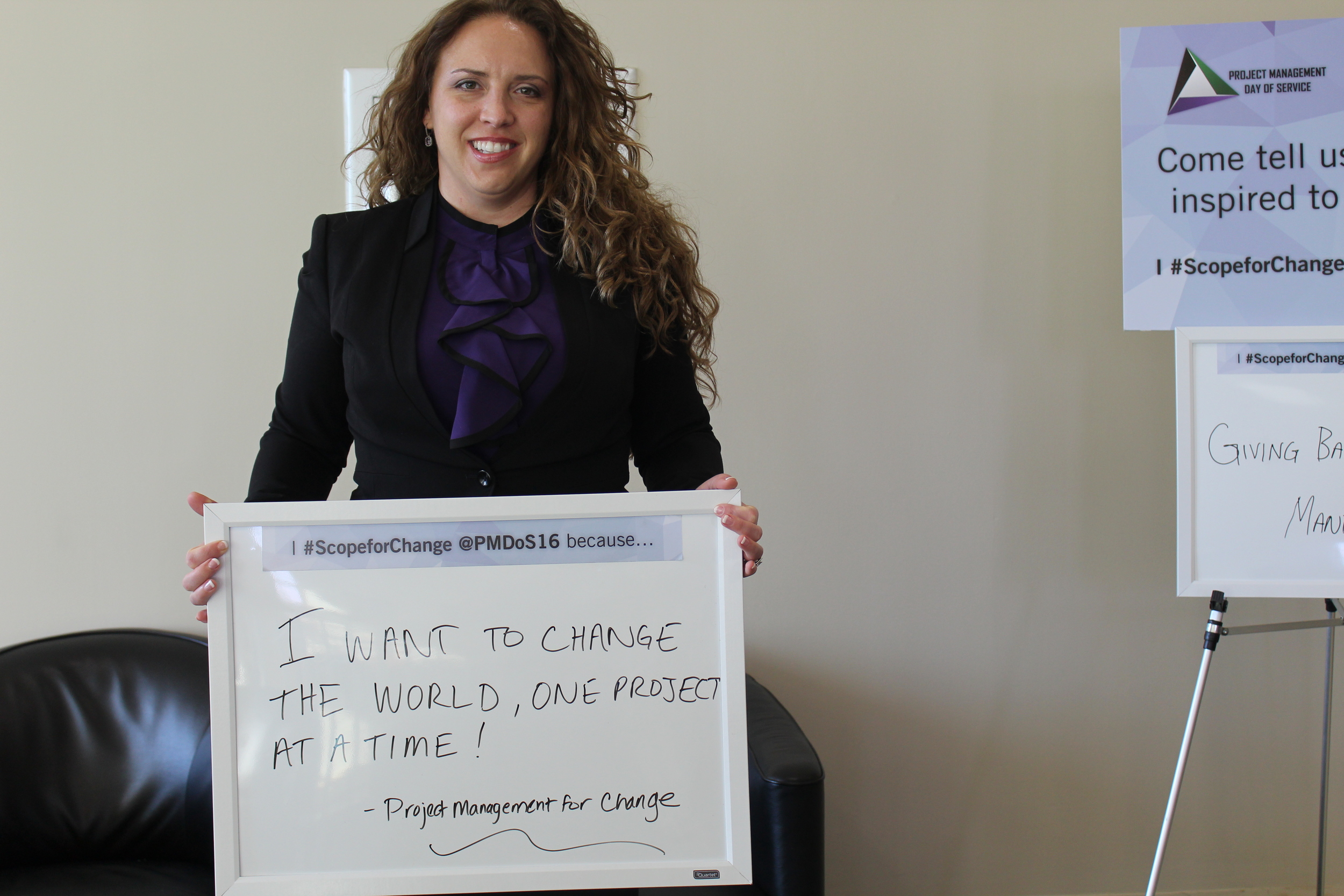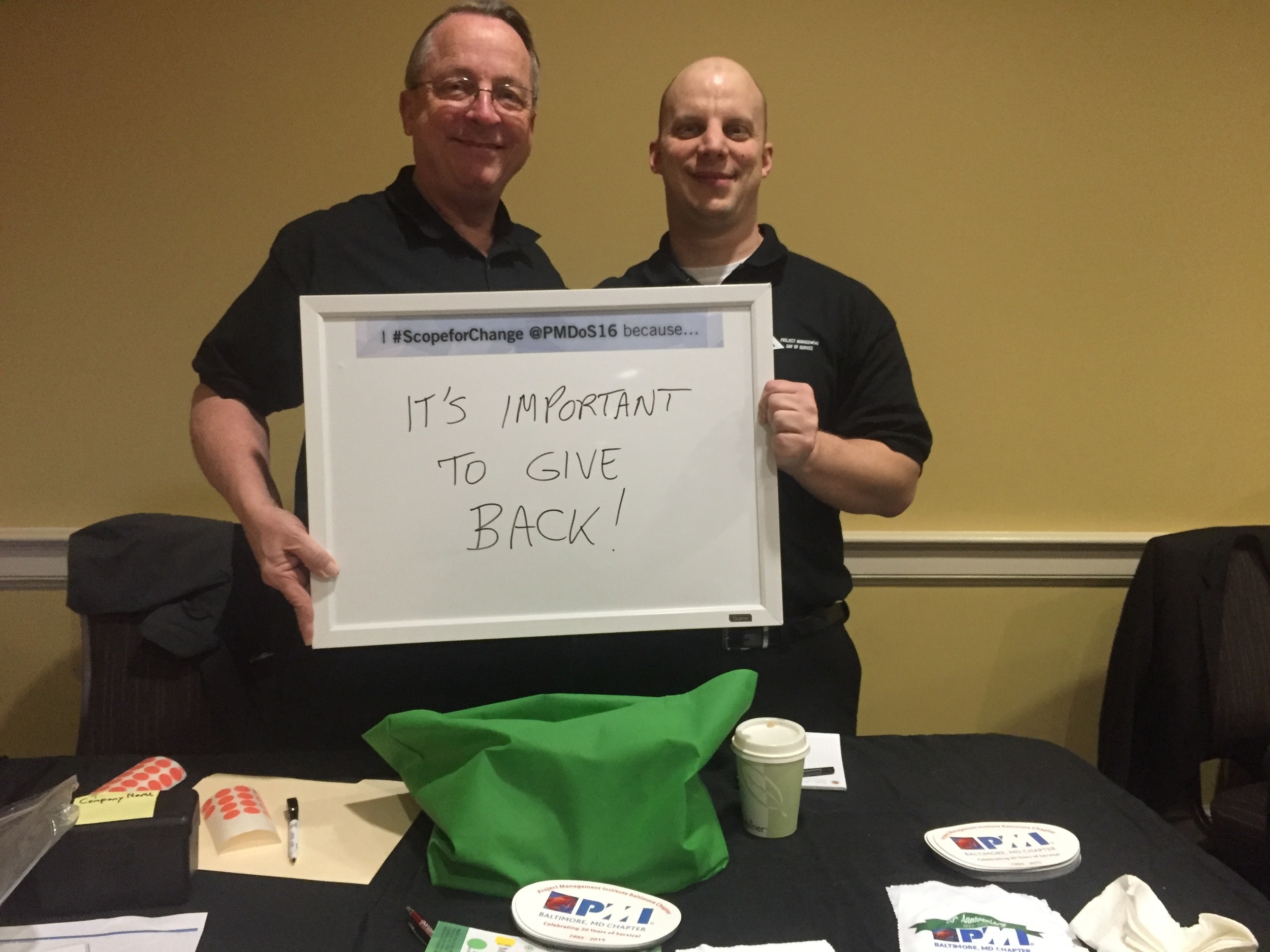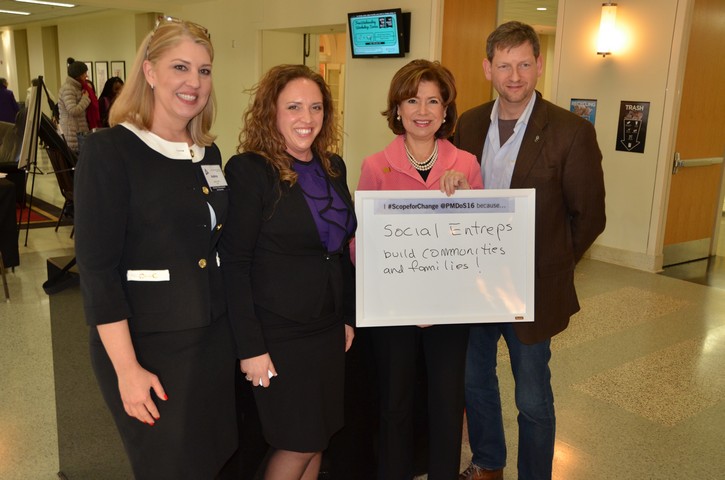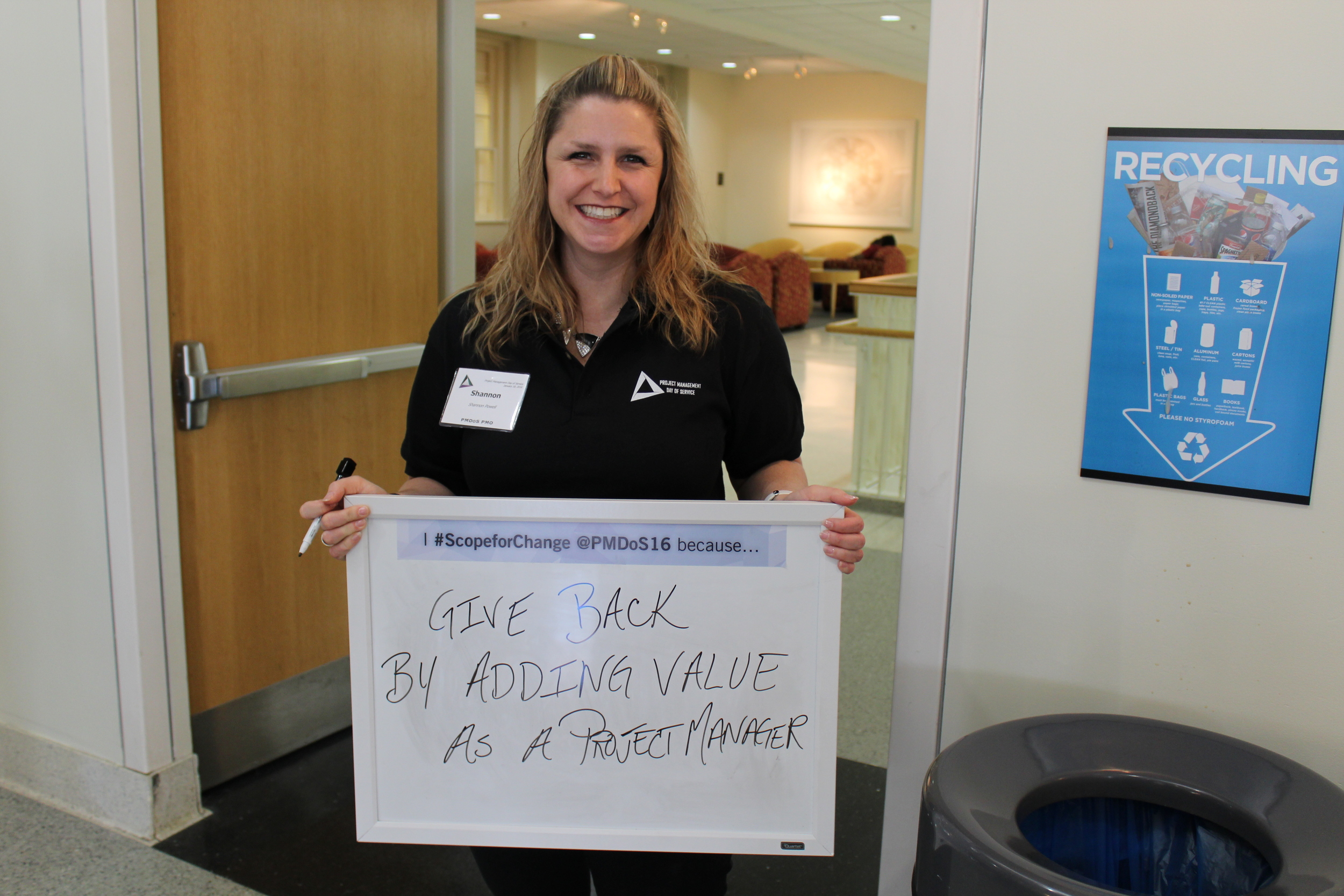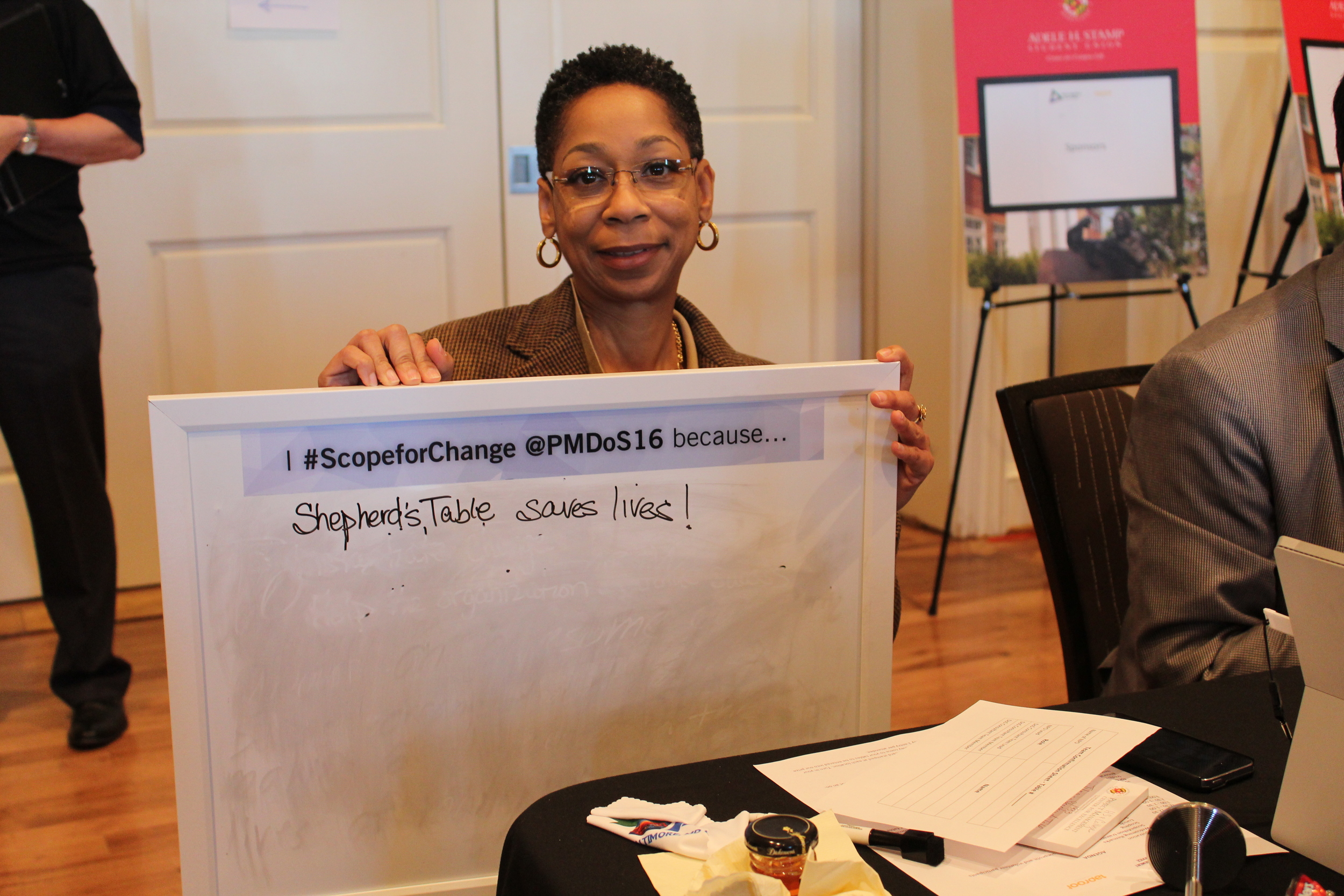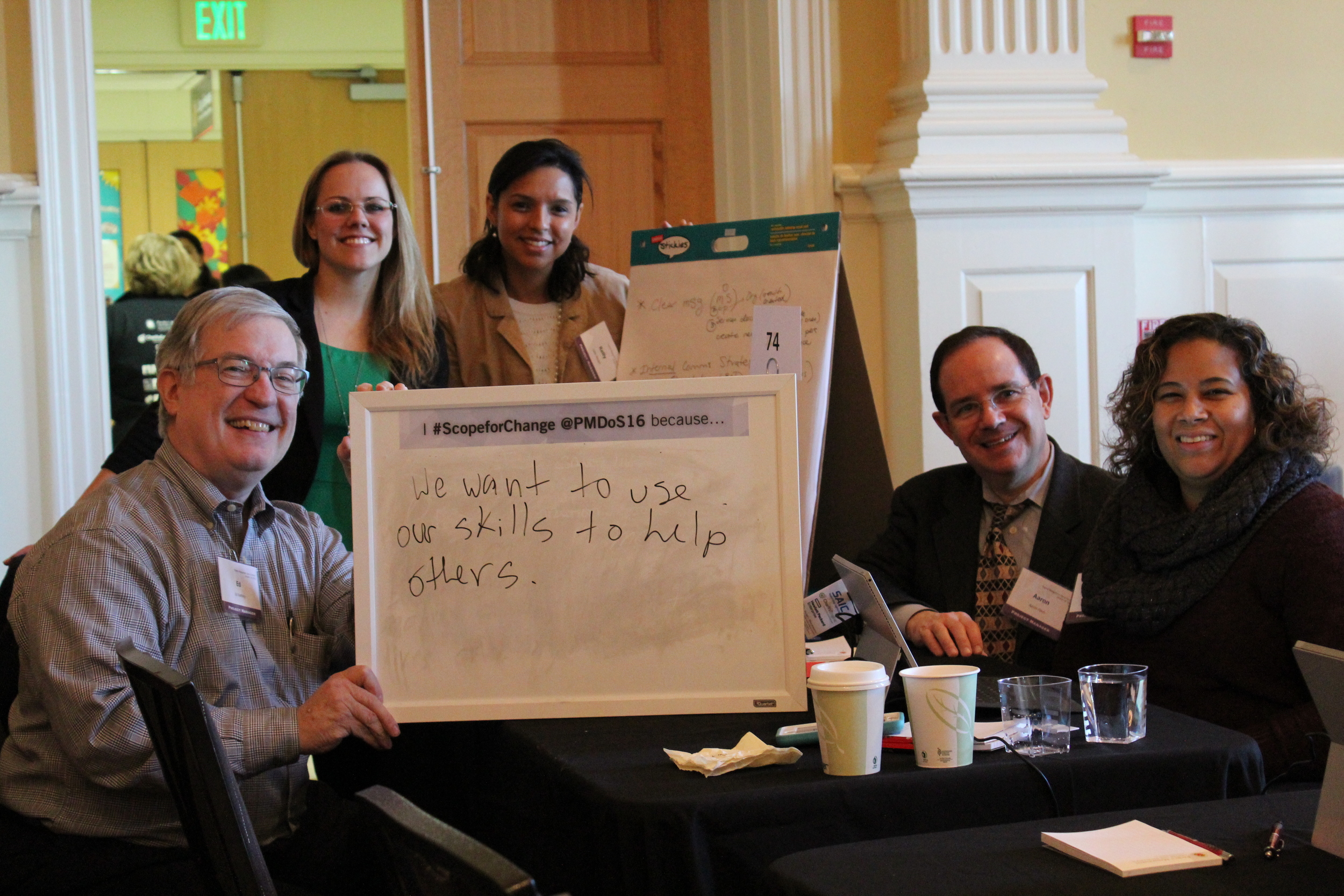 Volunteering is a great way to give back to your community. There are multiple benefits, including: opportunities to expand your network, gain/enhance skills, and have fun.
There are currently several ways to be involved with the PM4C Organization, which include supporting the DC area PMDoS event, working with our PMDoS Global Team members, or supporting the Continuous Value Delivery team.
Day of Service Volunteer (2019 coming soon!)
Sign-up to volunteer for events in your local community.
Earn PDUs for the time spent on the events.
Have a social impact on your own community by helping nonprofits through DC PMDoS events.
Help nonprofits grow and enhance their existing capabilities through direct support that leverages your Project Management skills.
PM4C Organization Volunteer
Participate by supporting an organizational function in Project Management for Change year-round (Pro Bono, 5-20 hours a week).
Earn volunteer PDUs for each hour you contribute.
Take on more responsibility to support an organization and hold yourself accountable to deliver on standards to support PM4C operations.
Grow and enhance existing skills, impacting nonprofits indirectly.
Work in the Project Management Office (PMO) to help plan PMDoS events, or to provide Continuous Value Delivery to nonprofits all year long.