Project Management for Change
February 2019 Newsletter
RISK: A Game of Project Domination
Every project faces uncertain events or conditions that arise during the project life cycle—risks that can affect the project's outcomes positively or negatively. Identifying risks and preparing for them will help avoid issues or minimize their impact, and it will assist in capitalizing on opportunities that could benefit your project.
You can begin to develop a project risk management plan by following these six steps:
Identify the risk: What risks will the project confront? (Technical, cost, contractual, weather, etc.)

Analyze the risk: How could each risk affect project outcomes?

Prioritize the risk: Which risks require immediate attention? Rank each risk.

Assign owners to each risk: Which team members are responsible for addressing the risk?

Create contingency plans: How will you respond to risks?

Monitor the risk: How will you track and communicate progress to the project team?
Keep in mind that your risk management plan will continually need to be updated. Conditions will change, and you will need to be ready for new risks.
Many project managers collect the above information within a risk register that becomes a helpful risk management tool throughout the life of the project. This tool is also used to document the strategies employed and the results of responding to risks when they develop into issues or opportunities. A free risk register template can be downloaded from this site.

For further details on risk management planning and suggested tools, see this section of the open project management textbook by bpayne and Adrienne Watt.
5th Annual Project Management Day of Service
Bravo to the D.C. region team, as they hosted their 5th annual PMDoS event. Fighting snow and ice that day, 97 volunteer project managers showed up to help 23 nonprofits with 28 of their most pressing projects. Including volunteers and sponsors, close to 200 volunteers showed up. To kickstart the day, volunteers heard about the positive impacts that Days of Service have created for CareerCatchers and the Asian American Center of Frederick. Looking for photos? Visit our Past Event Page here.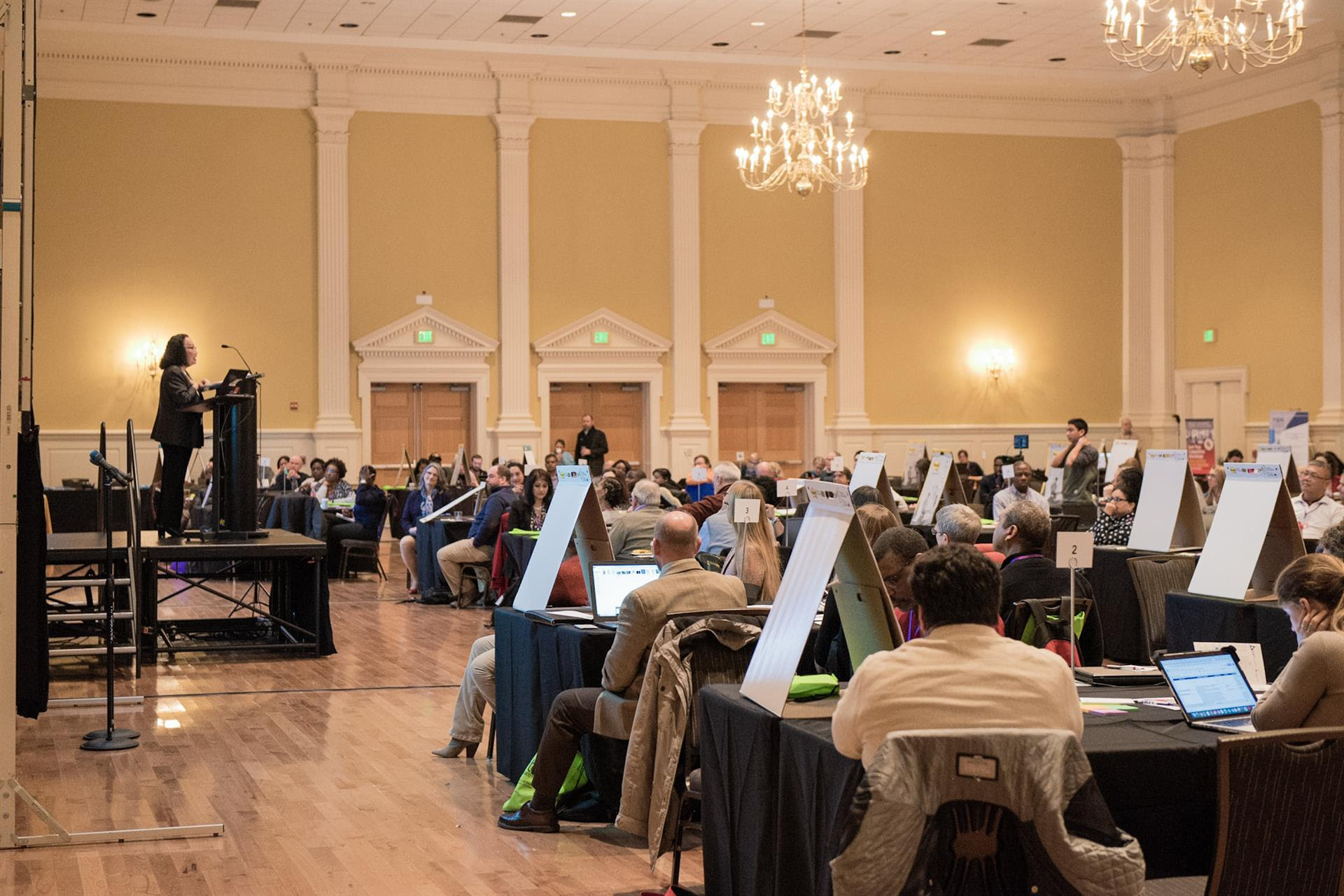 St. Louis Inaugural Day of Service
Congratulations to St. Louis on their inaugural day of service event on MLK Jr. Day! From just three weeks of intense planning and recruiting, the St. Louis team gathered 18 volunteer project managers together to help 3 of their local nonprofits. The projects ranged from strategic planning to creating an improved process to engage homeless youth.
How Risky Is Your Project?
In business, senior management often wants to know the overall level of risk that your project brings to the table, as opposed to the list of smaller risks that you've recorded in a risk register or risk reports. So how do you determine the overall level of risk of your project, and what can you do about it? Dr. David Hillson discusses how you can solve this puzzle in this free webinar.
NEW: Classifieds


Looking to connect with other nonprofits or advertise something that other nonprofits may want? Here's the place! Please contact dcquestions@pm4change.org.
AmazonSmile

Support PMDoS & PM4Change while shopping at no extra cost to you! When you shop at smile.amazon.com and select "Project Management for Change", a portion of all Amazon sales will be donated to PM4Change.
Project Management For Change ®
A Not-for-Profit Organization
Tax ID: 47-4512704
The Project Management Day of Service (PMDoS)®, a Project Management for Change signature event, is a community outreach event of unprecedented scale enabling pro bono Project Management services for nonprofits and social change organizations. Project Management for Change is a 501(c)(3) organization whose mission is to unleash the boundless potential of the Project Management Profession to empower and transform communities around the world. Join us in changing the world, one project at a time!