Project Management for Change Newsletter

December 2016
PMDoS Global Team Report:

SEE Brisbane PMDoS 2016 in ACTION!! -- Calling all PMDoS Fans – check out this AMAZING video of their very successful 1st PMDoS!




PMI HR will hold their event at The Salvation Army Ray & Joan Kroc Corps Community Center of Hampton Roads. They are working with Volunteer Hampton Roads to identify participating 20 – 24 nonprofit organizations. Project Managers register to volunteer for the PMINHR event HERE. Nonprofit organizations register HERE.

PMI NYC's event will be held at Experis, 99 Park Avenue, and POL and New York Cares will support them in identifying 10 nonprofit organizations. Project Managers register to volunteer for the PMINYC event HERE. Nonprofit organizations register HERE.

DC PMDoS 2017 News



Mark your Calendar and Spread the Word!

The DC PMDoS 2017 event is on January 16, 2017 – Martin Luther King Day, a national day of service - at the University of Maryland, College Park Campus, Adele H. Stamp Student Union from 8 a.m. to 4 p.m. Help us spread the word!

We need over 100 volunteers to work with nonprofit organizations at DC PMDoS 2017. Your colleagues and friends do not have to be a member of PMI or PMP certified to volunteer, but they do need to understand Project Management principles. Volunteers are required to attend a one-hour training webinar prior to the event to provide direction on working with nonprofits to complete the scoping exercise and make PMDoS a productive day


Registration for this event is now open!

If you are a part of a Nonprofit that needs help with a project, sign up to participate: Nonprofit Registration


If you are a project manager that would like to use your skills to help a nonprofit on January 16, 2017, sign up to participate:
PMDoS PM Registration
If your firm would like to donate to this event, more information can be found here:
Donors
Please send out the following post on your LinkedIn/Facebook/Twitter networks


"I signed up to help change the world, one project at a time! Have you? @PMDoSDC"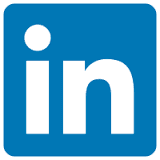 Coming Soon – Volunteer & Non-Profit Training!
Stay tuned for news of training dates for Project Manager and Non-Profit training in preparation for the Day of Service event! The training will prepare both project managers and the nonprofit organization members in the tools and methodology to be used in the event scoping process! PMs will gain 1 PDU for attending the mandatory training. A live session of each will be offered, followed by a series of alternative dates in a recorded webinar format, with Q&A to follow. More info to follow!


ATEM GROUP
is proud to announce our sponsorship for the 2017 Project Management Day of Service (PMDoS)® on Dr. Martin Luther King, Jr. Day. In addition to our sponsorship for this world class event we are encouraging members of the ATEM Group network to volunteer for the 2017 Project Management Day of Service! So, join the ATEM Group team on Dr. Martin Luther King, Jr. Day 2017 to scope and launch a project for a nonprofit organization in our community. Your Project Management skills can make all the difference - help a nonprofit initiative become a reality! Volunteer registration can be found HERE!

Holiday Shopping Supports PMDoS!
The Holiday Season is upon us and they are the busiest shopping days of the year. Skip those crazy malls and partake of a great opportunity to increase Project Management for Change's AmazonSmile donations by doing all of your shopping at smile.amazon.com.

You can support us every single time you shop online and #StartWithaSmile and Amazon will donate to Project Management for Change…Shop your way to change the world, one project at a time with AmazonSmiles?


Other ways you can support our shared mission:

1. DONATE to help us fund the cost of PMDoS. Consider donating through the:


a) Facebook fundraiser: Make a donation, and then you encourage your network to donate as you share on all of your social media channels. Simply share the fundraiser with your Facebook friends (share is at the top of the page) and then copy the link to LinkedIn and Twitter (plus your email network, etc.)


b) an individual or team in the Fundraising Competition,


c) look for our "Dip Jar" at PMI events for easy credit card swipe donations of $17, or, the

d) Donation Page on our website.


2. ENGAGE the leaders of your company through sponsorship or bringing PMs to the event!


3. TALK about it…. Share on social media.
Visit our Website: http://www.pm4change.org/


Like our FB Page: PMDayofService


Engage with on LinkedIn: PM4Change


Follow us on Twitter: @PMDoSDC & @PM4Change

Use our hashtag:" I #ScopeforChange @PMDoSDC because…"


Is this message hard to view? Please visit our website to see the full version!
PMDoS Overview
Don't forget to share

with your network!




---
Support PMDoS while doing your AMAZON shopping!
SHOP NOW


---
Thank you to all of our Founding Sponsors!

---
WEBSITE is Open for Business

---
Look for our "Dip Jar" at PMI events for easy credit card swipe donations of $17 to support PMDoS 2017


---