Project Management Day of Service™ (PMDoS™) 2018
March 2018 eNewsletter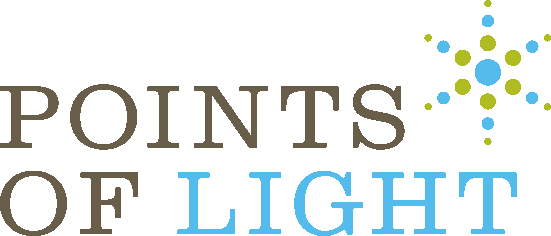 DC 2018 PMDoS is a wrap, but Project Management isn't!
Over a month ago, during Martin Luther King Jr. Day on January 15, 2018, you arrived at the Stamp Student Union before 9:30 am, grabbed a bagel, checked out our sponsors, and maybe mingled with others. Filled with energy and excitement, you were matched together to form a group of project managers and a nonprofit. Over the course of the day, you developed a scope, a work breakdown structure, a strategic plan, and planned out your next steps.
Fast forward. We now ask, if you were a project manager, how has the event impacted you? If you were a nonprofit, have you started implementing the plan you and your team developed during PMDoS?
Let us know! We'd love to hear your feedback and share your experience.
Preparation event was held on Saturday, January 13th. For the very first time, PM4C offered a service learning experience for 10 student volunteers from middle- and high-school students in the form of a "mini-lesson on project management, using the task at hand (packing gift bags) to demonstrate how project management can make work more efficient." Read more

here.
Alongside project management professionals at the event, a project management student from University of Maryland (UMD) participated. By transforming her coursework to real world application, the student and her team developed a strategic outreach plan for the nonprofit her team was helping. Read more

here.
Community engagement and participation:
Look forward to more pictures soon on our DC18 PMDoS site
Why is Project Management Important?
The risk of project failure is real, but having project management delivers success!

Read

why project management is important and share the knowledge.
Know Your Worth!
PMI's new Project Management Salary
Survey
is out. With data from over 33,000 project management professionals and 15 demographic variables, review how earnings look around the world.
Support PMDoS & PM4Change while shopping at no extra cost to you! When you shop at
smile.amazon.com
,
a portion of all Amazon sales will be donated to PM4Change.
Wanted: BD Lead
Do you have experience in sponsorship or fundraising? We need help! We're looking for a Business Development Lead to champion these efforts for our pro-bono events and services.
Wanted: Communications Co-Lead
Do you have experience working with public relations and/or newsletters? We're looking for a Communications Co-Lead to champion our communication efforts.
The DC PMDoS Team sincerely thanks all the volunteers, sponsors, project managers, and nonprofits that helped make DC18 PMDoS a success. We look forward to seeing you again soon!
Project Management For Change ®
A Not-for-Profit Organization
Tax ID: 47-4512704
The Project Management Day of Service (PMDoS)®, a Project Management for Change signature event, is a community outreach event of unprecedented scale enabling pro bono Project Management services for nonprofits and social change organizations. Project Management for Change is a 501(c)(3) organization whose mission is to raise the profile of the Project Management profession by creating a positive impact in our community. Join us in changing the world, one project at a time!