Project Management Day of Service™ (PMDoS™) 2018
Project Management for Change
May 2018 Newsletter

How Effective Is Your Team?
Teamwork in a project is essential for success. As project managers, we have to be leaders and guide the group towards the project's ultimate goal. We have to delegate, provide direction, and ensure communication is clear. Some ways to support teamwork in project management include:
Ensure everyone is familiar with who they're working with

Everyone knows their value

Teamwork overview is transparent

Communication is accessible

Sufficient training is provided
Read more about each of these points here.
As more companies embrace technology and the flexibility to work remotely, remote teams become more common. Having strong teamwork in a remote team is even more imperative, as team members may be in different time zones, you may not be able to interpret tone in emails, etc. In these remote teams, we need to be mindful and approach team building in ways that may not be used as often when your team is co-located. Read about how you can build a better remote team. Also consider utilizing other communication devices in addition to email to ensure everyone is on the same page and remain productive.

Now that your team is functioning well, it may seem like a well-oiled machine. But how well is it really functioning? Take this quick quiz to determine your teamwork effectiveness, and see where you can help the team improve.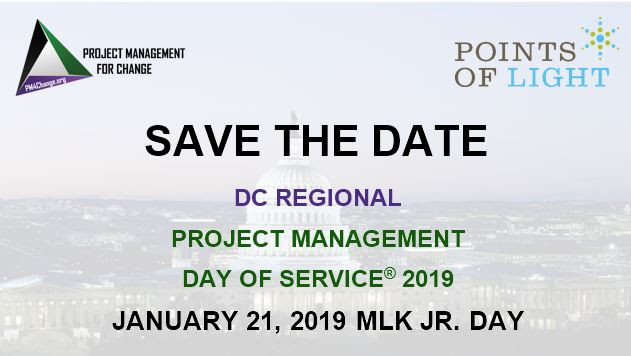 Service Around the World
Project Management Day of Service has found homes in various cities and countries, such as Queensland, Australia, New York City, New York, and Atlanta, Georgia.

Just this year so far, along with our amazing partners, we've already held Day of Service events in:
Washington, D.C.

San Francisco, California

Atlanta, Georgia

Hampton Roads, Virginia

United Kingdom
Each event is different, but in a recent survey from the Washington D.C. PMDoS, 100% of nonprofits that completed the exit survey felt an impact from the event!
Are you interested in having one in your area? Read about hosting your own PMDoS event, and how to our Global Team to help here.
How to Train Your Sponsors
Getting your sponsors to stay focused on a project can be difficult when they are part of many projects. It can also be difficult to have them remain engaged once they provide initial input, such as for a charter.
Join Laura from IMPACT by Laura to learn about 8 ways to revolutionize your sponsor relationships on May 22nd or May 24th. PDU credit can be obtained by attending and self-reporting your PDU hours to PMI.

PM4C Team on the Move
Managing Motivation: Lessons from an Appalachian Trail Thru-Hike
On May 9th, PM4C Board Member Kendall Lott gave a presentation at PMI Silver Spring Chapter on managing motivation, while making comparisons to lessons learned on his thru-hike of the 2,189 mile Appalachian Trail. Participants learned a technique to manage motivation that empowers success while
Leadership, management, and motivation are not just metaphors, but things that the physicality of an endurance hike can inform…and it comes with beautiful trail pictures. 8 lessons from the trail remind us of how to self-manage and manage teams, all learned from the physicality of the trail. These lessons lead to a realization of a simple technique to manage personal motivation to take on challenges.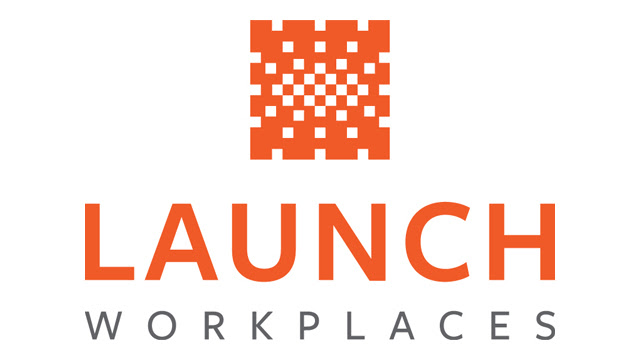 Strategic Sponsor Highlight
As the Washington D.C. PMDoS Team kicks-off to begin planning PM4C's signature event, we'd like to take a moment to thank Launch Workplaces for providing PM4C a physical location to meet and coordinate activities!
Launch Workplaces offers cost effective office space solutions for private offices and shared co-working spaces in Maryland and Washington DC Metro areas. Learn more on their website.
Wanted: BD Lead
Do you have experience in sponsorship or fundraising? We need help! We're looking for a Business Development Lead to champion these efforts for our pro-bono events and services.

Wanted: Communications
Do you have experience working with public relations, marketing, or newsletters? We're looking for multiple Communications Team Members to support our communication efforts.

For more information, please contact HR@pm4change.org.
Don't Miss Updates!
Make sure you're signed up to receive our Project Management for Change newsletter. From latest news on PMDoS to continuous value delivery opportunities near you, we will keep you up to date on our events and the Project Management field.
AmazonSmile

Support PMDoS & PM4Change while shopping at no extra cost to you! When you shop at smile.amazon.com, a portion of all Amazon sales will be donated to PM4Change.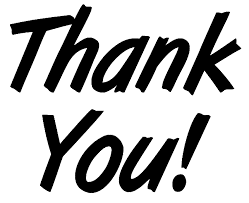 The PM4Change Team sincerely thanks all the volunteers, sponsors, project managers, and nonprofits that help make PMDoS a success. We look forward to seeing you again soon!
Project Management For Change ®
A Not-for-Profit Organization
Tax ID: 47-4512704
The Project Management Day of Service (PMDoS)®, a Project Management for Change signature event, is a community outreach event of unprecedented scale enabling pro bono Project Management services for nonprofits and social change organizations. Project Management for Change is a 501(c)(3) organization whose mission is to unleash the boundless potential of the Project Management Profession to empower and transform communities around the world. Join us in changing the world, one project at a time!