Project Management for Change
October 2018 Newsletter
Making Better, Faster Decisions as Project Managers
As project managers, we make decisions or facilitate decision-making for our projects often. However, decisions can be delayed due to a variety of reasons, and can lead to project delays, frustrations, and general dissatisfaction. The ability to make better, faster decisions can not only increase efficiency, but also drives the team towards a clear path.
Three things that we need to make these decisions include (via PMI):
Accurate information, at frequent intervals, from reliable sources

Willingness to make decisions under uncertain conditions

Project governance structure that pushes decision making down to the lowest possible level
Other information that may be useful for better decision-making is data analytics. Data analytics has become increasingly more used, such as for new opportunities, reducing costs, increasing efficiencies, and making better (and faster) decisions. Data analytics can also be used to improve project outcomes. From an example on CIO, when a team was examining their technology platform, they realized through data analytics that rather than developing their customer service staff, they should have been focusing on "community enthusiasts" that the customer preferred talking to. From that information, the organization was able to prioritize the types of projects they took on, and identified opportunities within their projects to improve customer service and reduce internal costs.
Decision Making Under Pressure - Free Webinar
Watch this free webinar by NSF International to learn about what happens when we're under pressure, what works and doesn't work, and suggestions on developing decision making rules.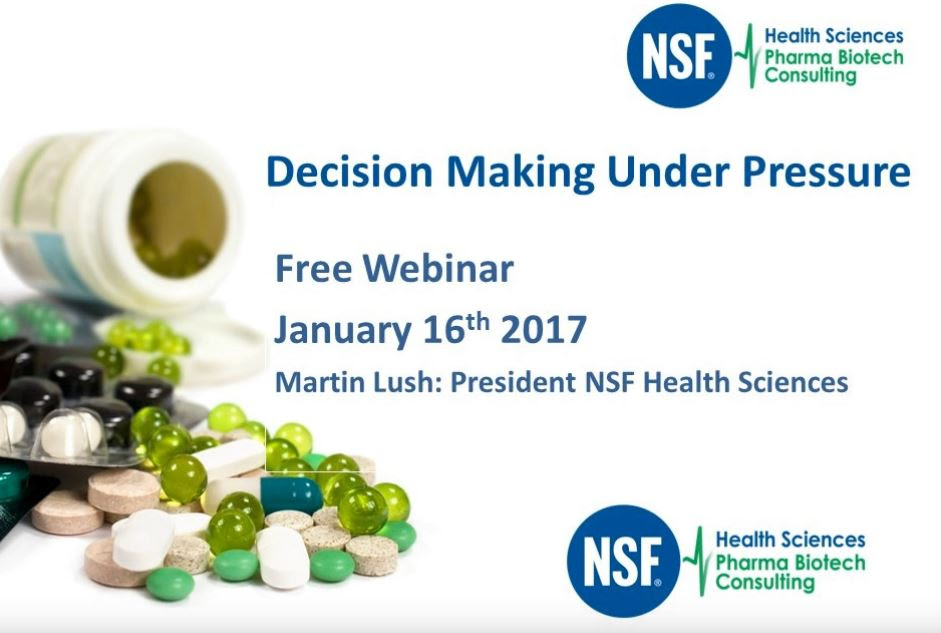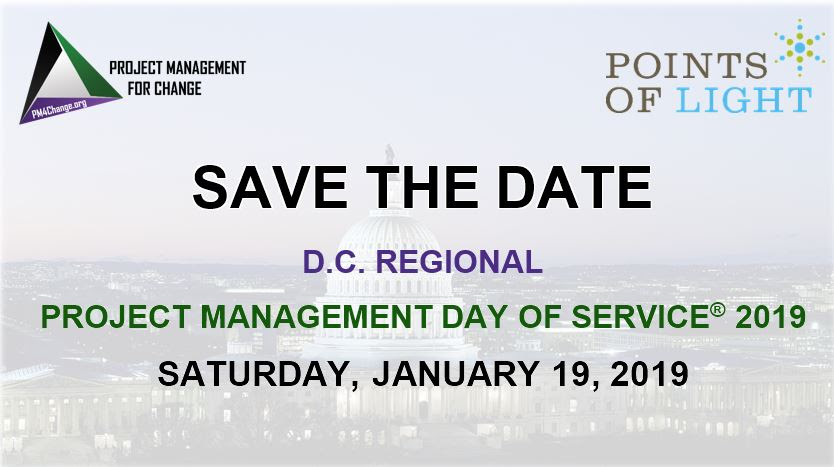 NEW: Classifieds


Looking to connect with other nonprofits or advertise something that other nonprofits may want? Here's the place!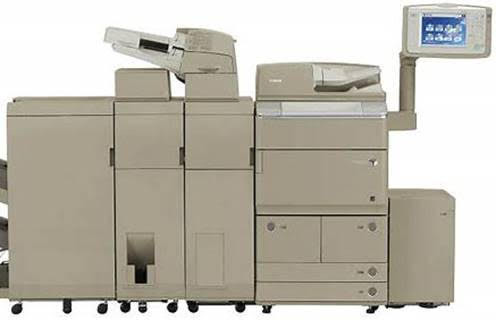 (FREE) Canon 8295 Printer/Scanner
Purchased in January 2013, works well, and still under Canon service contract for unlimited toner, tech, support, and maintenance. Sections can be taken apart depending upon requirements (hole punching, binding, stapling).
Please contact Laura at laura.granato@granatogroup.com or call 703-831-8300. First come, first serve. Available until end of November.
Upcoming PMDoS Event: Queensland, Australia


Are you in the Queensland area and a Project Management professional looking to volunteer? Or are you a charity looking to receive pro bono project management services? Join the PMI Queensland Chapter for their 2018 Project Management Day of Service event! Lean more and register here.
Wanted: Business Development Lead
Do you have experience in sponsorship or fundraising? We're looking for you! We're seeking a Business Development Lead to champion these efforts for our pro-bono events and services.

Wanted: Communications
Do you have experience working with public relations, social media, or newsletters? We're looking for multiple Communications Team Members to support our communication efforts.


Please visit Idealist for list of current volunteer positions and details. Do you have talents and skills which aren't listed? Reach out to hr@pm4change.org to receive information about other opportunities.
We're on Instagram! Are you…?
We're expanding our reach! We'll be delivering weekly news, sneak peeks, event updates, and more on our Instagram. Connect with us!
AmazonSmile

Support PMDoS & PM4Change while shopping at no extra cost to you! When you shop at smile.amazon.com and select "Project Management for Change", a portion of all Amazon sales will be donated to PM4Change.
Project Management For Change ®
A Not-for-Profit Organization
Tax ID: 47-4512704
The Project Management Day of Service (PMDoS)®, a Project Management for Change signature event, is a community outreach event of unprecedented scale enabling pro bono Project Management services for nonprofits and social change organizations. Project Management for Change is a 501(c)(3) organization whose mission is to unleash the boundless potential of the Project Management Profession to empower and transform communities around the world. Join us in changing the world, one project at a time!