Project Management Day of Service® (PMDoS) 2018
Project Management for Change
September 2018 Newsletter
Resource Management Isn't Always About Measuring
Resources in Project Management can be a hurdle. From having limited team members to a tight budget, resources can easily become a big contributor to project success. To plan for resources strategically, a few items to review and identify prior to planning include: calculate with actual availability, understanding complete capacity requirements, and finally consolidating capacity requirements. Read more at The Project Group. By first understanding how the project life cycle may evolve, a project manager can determine how the capacity may change, and match that up to realistic capacity available, taking into account holidays, vacations, and work/life balance.
The key to resource management does not only require the project manager to measure resources, but to ensure non-measurable components are identified and managed. These can range from motivation to teamwork. LiquidPlanner suggests five key principles to resource management:
Resources are people, too

Visibility is key

Collaboration increase productivity

Transparency fosters trust

Don't forget to show the love
By understanding and optimizing available resources, the project team can increase its efficiency and rate of success. Real-world examples are often used for experience and understanding situations that may occur. In this article by Mavenlink, various experts weigh in about the challenges resource management professionals face, and how these challenges have changed within the past few years.
Washington D.C. 2019 Project Management Day of Service Update
The 2019 D.C. PMDoS will take place Saturday, January 19, 2019. More details to follow…!
(Note: circumstances beyond our control necessitated a date change from previous years' events)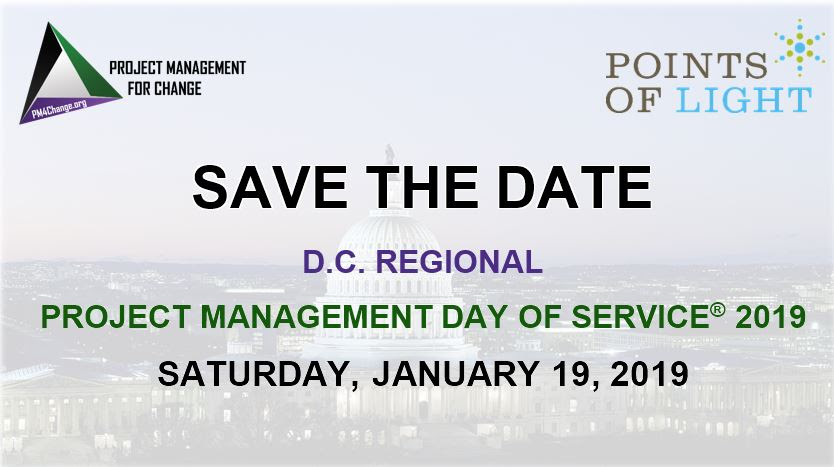 Leveraging Your Most Important Asset: A Simplified Approach to Resource Management
Watch this free webinar by BST on learning to leverage your most important asset, your team! Follow along as John Mathew, PMP shares his thoughts on the four pillars of simplified resource management.
Upcoming PMDoS Event: Queensland, Australia


Are you in the Queensland area and a Project Management professional looking to volunteer? Or are you a charity looking to receive pro bono project management services? Join the PMI Queensland Chapter for their 2018 Project Management Day of Service event! Lean more and register here.
We're on Instagram! Are you…?
We're expanding our reach! We'll be delivering weekly news, sneak peeks, event updates, and more on our Instagram. Connect with us!
Wanted: Business Development Lead
Do you have experience in sponsorship or fundraising? We're looking for you! We're seeking a Business Development Lead to champion these efforts for our pro-bono events and services.

Wanted: Communications
Do you have experience working with public relations, social media, or newsletters? We're looking for multiple Communications Team Members to support our communication efforts.


Please visit Idealist for list of current volunteer positions and details. Do you have talents and skills which aren't listed? Reach out to hr@pm4change.org to receive information about other opportunities.
AmazonSmile
Support PMDoS & PM4Change while shopping at no extra cost to you! When you shop at smile.amazon.com, a portion of all Amazon sales will be donated to PM4Change.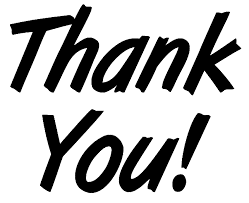 The PM4Change Team sincerely thanks all the volunteers, sponsors, project managers, and nonprofits that help make PMDoS a success. We look forward to seeing you again soon!
Project Management For Change ®
A Not-for-Profit Organization
Tax ID: 47-4512704
The Project Management Day of Service (PMDoS)®, a Project Management for Change signature event, is a community outreach event of unprecedented scale enabling pro bono Project Management services for nonprofits and social change organizations. Project Management for Change is a 501(c)(3) organization whose mission is to unleash the boundless potential of the Project Management Profession to empower and transform communities around the world. Join us in changing the world, one project at a time!