Project Management for Change
May 2019 Newsletter
Project Cost and Earned Value Management
Managing project cost involves several moving parts. Project managers need to consider the costs of labor, material, and so forth when defining a project's required resources. Then, they need to assign estimated costs to these resources, create a budget (which usually requires approval), and plan a way to control the costs as the project is executed. As project managers know, the execution of project is often
very different from how it is planned. So, what can project managers do to stick to the budget in an unpredictable world?

Earned Value Management, or EVM, is a technique used to track the progress of a project against the original project plan. Project managers use this tool at different times during the course of a project to analyze how the project schedule and project costs deviate from expectations. EVM can be used on large or small projects to

1. measure achieved results,
2. forecast project completion time and the final project cost,
3. detect issues and calculate variances in the schedule and budget,
4. and improve overall control of project success.

There are plenty of available resources that can be used to put EVM to work on your projects. Many people rely on Microsoft Project or on enterprise resource management software provided by their company. However, there are several tools out there like this free Excel template that can help you get started.
For a thorough exploration of EVM, here is a free class on how to get started with Earned Value Management. It provides an in-depth discussion on how to benefit from this tool and start delivering project results with minimal deviation from the schedule and budget.

Don't have time to watch the entire class? Here is an article with a basic explanation of all the calculations involved in EVM and how to use them.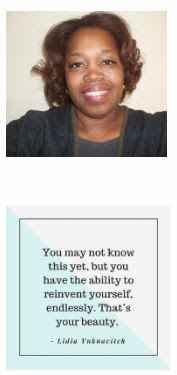 PM4C Highlight:
Atlanta Impact Director

My project Management experience stems from working in the business community. I've been volunteering in one capacity or another since the age of 12. As a professor and a striving proprietor, I realized I needed to redefine my business position.
To find what the people need you to have to be involved. Therefore, my first question during my interview with the Atlanta Chapter "What are you doing in the community?"

Talking with a friend led to me being introduced to Mike Hannan a PM4 change board member. I presented the idea to the PMI Atlanta Chapter and how it aligned it with the Chapter goals. It was approved, and here we are two years later hosting our second event.

What makes our PMDoS unique is we have ten Georgia State students who volunteer to help, became members of the chapter and are now preparing for their project Management certification.
NEW: Classifieds

Looking to connect with other nonprofits or advertise something that other nonprofits may want? Here's the place! Please contact dcquestions@pm4change.org.
AmazonSmile

Support PMDoS & PM4Change while shopping at no extra cost to you! When you shop at smile.amazon.com and select "Project Management for Change", a portion of all Amazon sales will be donated to PM4Change.
Project Management For Change ®
A Not-for-Profit Organization
Tax ID: 47-4512704
The Project Management Day of Service (PMDoS)®, a Project Management for Change signature event, is a community outreach event of unprecedented scale enabling pro bono Project Management services for nonprofits and social change organizations. Project Management for Change is a 501(c)(3) organization whose mission is to unleash the boundless potential of the Project Management Profession to empower and transform communities around the world. Join us in changing the world, one project at a time!