Project Management for Change
November 2018 Newsletter
Thankful Project Management
The holidays are here, and there is much to be thankful for. Our family, friends, and many more. However, as project managers, we should also be thankful for our teams! By motivating and inspiring team members through acknowledgement, along with improving relationships and interactions, we are able to positively impact our projects and project teams. In addition to these reasons, Judith Umlas provides multiple principles to guide us in enhancing teams:
The world is full of people who deserve to be acknowledged

Acknowledgement builds trust and intimacy and creates powerful interactions on project teams.

Acknowledgment neutralizes, defuses, deactivates, and reduces the effect of jealousy and envy among project team members!

Recognizing good work among project team members leads to high energy, great feelings, high-quality performance, and terrific results.

Truthful, heartfelt, and deserved acknowledgment always makes a difference, sometimes a profound one, in a project team member's life and work.

It is likely that acknowledgment can improve the emotional and physical health of both the giver and the receiver on project teams. Practice different ways of getting through to the people on your team you want to acknowledge.
Carl Pritchard suggests that to generate value with your thanks, we should:
Identify specifically what you're praising the individuals for and the benefits derived from their performance

Recognize the special and specific contributions of the individuals

Acknowledge any hardships they have have had in the process of helping you, and let them know that you plan to avoid creating such hardships in the future

Let them know that you appreciate them. Not their work. Them.
And of course, during this time of giving thanks, we, at Project Management for Change, are thankful for YOU! Without your support, enthusiasm, and generosity, we would not be able to host our many Project Management Day of Service events around the world.

Upcoming PMDoS Event: Washington, D.C. Region
January 19, 2019 in College Park, MD
Whether you are a nonprofit looking for pro bono project management help or are a project manager looking to give back to your community, DC19 PMDoS will have something for you! Learn more and register for our 5th annual Project Management Day of Service here.
Wanted: Business Development Lead
Do you have experience in sponsorship or fundraising? We're looking for you! We're seeking a Business Development Lead to champion these efforts for our pro-bono events and services.

Wanted: Communications
Do you have experience working with public relations, editing, or developing newsletters? We're looking for multiple Communications Team Members to support our communication efforts.


Please visit Idealist for list of current volunteer positions and details. Do you have talents and skills which aren't listed? Reach out to hr@pm4change.org to receive information about other opportunities.
How An Authentic 'Thank You' Can Change Your Workplace Culture
Not only does giving thanks boost productivity in the workplace, generosity improves well-being, mental strength, is contagious, and most of all, increases job satisfaction. Read more on Forbes.
NEW: Classifieds


Looking to connect with other nonprofits or advertise something that other nonprofits may want? Here's the place!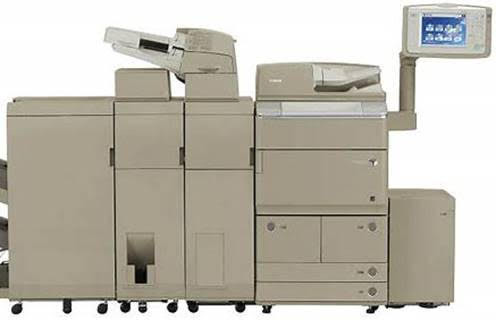 (FREE) Canon 8295 Printer/Scanner
Purchased in January 2013, works well, and still under Canon service contract for unlimited toner, tech, support, and maintenance. Sections can be taken apart depending upon requirements (hole punching, binding, stapling).
Please contact Laura at laura.granato@granatogroup.com or call 703-831-8300. First come, first serve. Available until end of November.
Thanksgiving Dinner and Project Management?
With the hustle and bustle of preparing Thanksgiving dinner, you'll need to plan accordingly to accommodate cooking time, time to make side dishes, how many people are coming, and much more. You'll soon realize that if you didn't plan ahead, dinner may be delayed or run into other issues.
As a project manager, we see these align pretty well with project planning, identifying dependencies, critical paths, and more. The next time you have to explain project management to a team, use the "Turkey training" method, as discussed by Faye, to teach teams about project scheduling.
We're on Instagram! Are you…?
We're expanding our reach! We'll be delivering weekly news, sneak peeks, event updates, and more on our Instagram. Connect with us!
AmazonSmile

Support PMDoS & PM4Change while shopping at no extra cost to you! When you shop at smile.amazon.com and select "Project Management for Change", a portion of all Amazon sales will be donated to PM4Change.
Project Management For Change ®
A Not-for-Profit Organization
Tax ID: 47-4512704
The Project Management Day of Service (PMDoS)®, a Project Management for Change signature event, is a community outreach event of unprecedented scale enabling pro bono Project Management services for nonprofits and social change organizations. Project Management for Change is a 501(c)(3) organization whose mission is to unleash the boundless potential of the Project Management Profession to empower and transform communities around the world. Join us in changing the world, one project at a time!