Project Management Day of Service™ (PMDoS™) 2018
Project Management for Change
June 2018 Newsletter

Lessons Learned Increases Potential of Improvement
Do you use lessons learned? We've all heard of it in project management. As we go through a project's life cycle, learn valuable lessons on processes, teams, product, and more. The information learned can be used to improve processes, understand more about the team, and generally improve efficiency. Whether a project was successful or a failure, lessons learned gives important insight. However, though the project manager may remember some of these lessons, it's important to document and share these insights to recall information and share the lessons with other team members in the organization.

While lessons learned can be documented, ensuring the team learns the lessons is key. After all, a project manager may have learned the lessons, but other team members may not have. Steps to effective learning include:
Get key stakeholders in the room

Don't leave all the lessons learned until the end of a project

Cultivate a safe "no-blame" environment

Ask questions during the workshop

Provide how we learn from the lessons by giving examples

Lead lessons learned workshops for others
Learn more about these steps via Forbes.
Documenting lessons learned can be made into multiple formats. They can be captured in a report, where successes, improvements, and a lessons list can be listed. They can also be put into a lessons learned database that can contain similar information in a report or adjusted to the needs of your organization. Having it in a database not only allows for easy sharing, filters and categories can also be created. These suggestions and sample templates can be found on The Digital Project Manager.
First UK Project Management Day of Service
On May 4th, Wellingtone kicked off UK's first ever PMDoS. With support from Microsoft UK, Five on a Bike, Green Banana Marketing, and NFP Synergy, Wellingtone invited project managers to Feel the Force by doing good. Visit their blog to learn more.

Lessons Learned Case Study: Implementing a Common EMR Across the Province of Ontario
If you're a PMI member, watch this free webinar on how the Association of Ontario Health Centres decided to implement a common electronic medical record (EMR) system across over 80 facilities, and the lessons learned gleamed from this impressive implementation.
PMI Silver Spring Chapter Symposium

On June 27, 2018, PMI Silver Spring Chapter will present its 5th annual symposium: The Versatile Project Manager, Emerging and Seasoned: Professionals, Approaches, Tools and Ideas. Visit their website to see the agenda and secure your seat.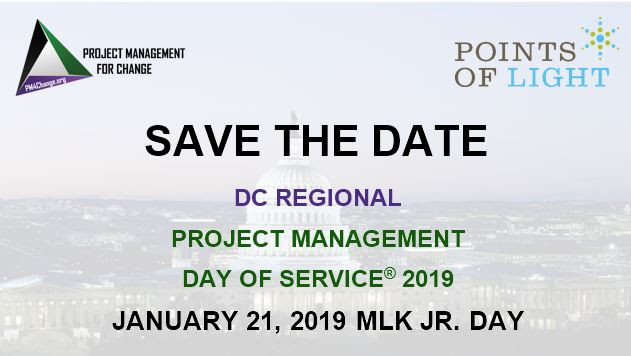 Wanted: BD Lead
Do you have experience in sponsorship or fundraising? We need help! We're looking for a Business Development Lead to champion these efforts for our pro-bono events and services.

Wanted: Communications
Do you have experience working with public relations, marketing, or newsletters? We're looking for multiple Communications Team Members to support our communication efforts.

For more information, please contact HR@pm4change.org.
Don't Miss Updates!
Make sure you're signed up to receive our Project Management for Change newsletter. From latest news on PMDoS to continuous value delivery opportunities near you, we will keep you up to date on our events and the Project Management field.
AmazonSmile
Support PMDoS & PM4Change while shopping at no extra cost to you! When you shop at smile.amazon.com, a portion of all Amazon sales will be donated to PM4Change.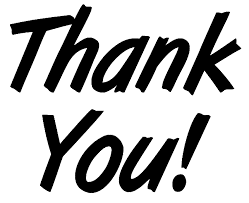 The PM4Change Team sincerely thanks all the volunteers, sponsors, project managers, and nonprofits that help make PMDoS a success. We look forward to seeing you again soon!
Project Management For Change ®
A Not-for-Profit Organization
Tax ID: 47-4512704
The Project Management Day of Service (PMDoS)®, a Project Management for Change signature event, is a community outreach event of unprecedented scale enabling pro bono Project Management services for nonprofits and social change organizations. Project Management for Change is a 501(c)(3) organization whose mission is to unleash the boundless potential of the Project Management Profession to empower and transform communities around the world. Join us in changing the world, one project at a time!