Project Management for Change
March 2019 Newsletter
Six Steps to Cope with Scope
A project's success is inextricably linked to how well the scope is managed throughout its lifecycle. Without effective scope management, a project could fall prey to scope creep and fail to meet stakeholders' objectives.

So how do project managers successfully manage scope? It all starts with a plan. Here is a summarization of the six scope management processes from PMBOK:

1. Plan the scope. The first step is talking to stakeholders and writing up a plan for how the scope will be defined and how you will control it. This is where you will clearly define what it will take for all parties to consider the project a success.

2. Collect requirements. Record the required deliverables that your stakeholders want, as well as a communication plan for project status updates. Also, lay out the assumptions and constraints involved in each requirement.

3. Define the scope. Write out your scope statement in detail, including exactly what IS and IS NOT part of the project. Keep in mind that you will reference this scope throughout your project, so it's important that you include information in your scope that is measurable, such as delivery dates.

4. Create a Work Breakdown Structure (WBS). A WBS is a list of all the smaller units of work that make up the entire scope (free WBS template here). You will likely use this information to create a project schedule.

5. Validate the scope. You will need to create a formal process for having your stakeholders approve deliverables as they are completed. This process can also be used for scope change request approval.

6. Control the scope. Understanding the scope precisely and communicating updates to stakeholders are integral parts of controlling the scope. Of course, unexpected variables come up, and sometimes the scope needs to change. By consistently referencing your scope, you'll be able to better manage your project tasks, budget, and stakeholder satisfaction.

To explore scope creep and ways to avoid it, check out this article from PMI.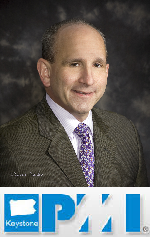 Warm Welcome to our New Impact Director Myles Miller
from the Keystone Chapter!
A few words from our new Impact Director who will be spearheading a PMDoS event in the Keystone Chapter area in Pennsylvania:
As project managers, we often are faced with helping to solve challenges that are faced by so many. Having the ability to apply our skills to community needs and collaborate to improve circumstances that many are facing, to help focus their efforts and give hope to their futures is truly a great honor.
Preparing to take your PMP exam?
Looking for an overview of the PMBOK guide? Here is a video by Deniz Sasal that explains the fundamentals of PMI's framework in less than one hour.
Real World Scope Creep Example
"Large projects have a tendency to incorporate scope creep almost by inheritance. The small details of one of the many facets of the project are easily overlooked. In this example, the small details that didn't get planned turned out to be the entire network of a new building." Read here.
NEW: Classifieds

Looking to connect with other nonprofits or advertise something that other nonprofits may want? Here's the place! Please contact dcquestions@pm4change.org.
AmazonSmile

Support PMDoS & PM4Change while shopping at no extra cost to you! When you shop at smile.amazon.com and select "Project Management for Change", a portion of all Amazon sales will be donated to PM4Change.
Project Management For Change ®
A Not-for-Profit Organization
Tax ID: 47-4512704
The Project Management Day of Service (PMDoS)®, a Project Management for Change signature event, is a community outreach event of unprecedented scale enabling pro bono Project Management services for nonprofits and social change organizations. Project Management for Change is a 501(c)(3) organization whose mission is to unleash the boundless potential of the Project Management Profession to empower and transform communities around the world. Join us in changing the world, one project at a time!