Project Management Day of Service® (PMDoS®) 2018
Project Management for Change
July 2018 Newsletter

Causes and Management of Conflict
Conflict in teams can not only cause a strain in the team dynamic, but can be a large obstacle in project success. However, it should be noted that conflict can also be a positive experience. Conflict exists naturally and is not only inevitable, but can inspire adaptability, enhance goal attainment, champion commitment, improve productivity, bring upon constructive change, create resolution, and generate new ideas. Read more via entrepreneur.
There can be many reasons for conflict in project management, and by identifying the root cause, project managers can work towards resolving conflict. A few key clashes can be from:
Poor cost management

Different personalities

Individual bias

Communication deficiencies

Lack of trust and respect
Once a conflict has been identified, there are various methods to management conflict. Liquid Planner suggests the following: 1) exercise power; 2) withdraw/avoid; 3) compromise; 5) appease; 6) solve the underlying problem, not the symptom; 7) delegate; 8) acknowledge the person first; 9) call a meeting; 10) listen; or 11) use a mediator.
PM in Practice - Positive Conflict That Invites Team Collaboration and Sparks Creativity
Join Diane Buckley, CEO of Core Performance Concepts and PM Expert, and Brenda Williams, Certified Professional Coach, to discuss key strategies on how to get you and your team past conflicting situations and into a team of collaboration with this free webinar. PDU can be self-reported to PMI after watching the full video.
Sneak peak at Atlanta's Project Management Day of Service 2018 event from April 21, 2018 at Georgia Tech. Find more pictures at PMI Atlanta.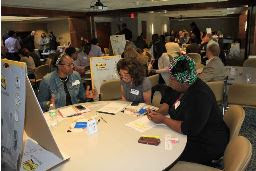 Wanted: BD Lead
Do you have experience in sponsorship or fundraising? We need help! We're looking for a Business Development Lead to champion these efforts for our pro-bono events and services.

Wanted: Communications
Do you have experience working with public relations, marketing, or newsletters? We're looking for multiple Communications Team Members to support our communication efforts.


Please visit Idealist for list of current volunteer positions and details. If you don't find something you're interested in listed on there, feel free to reach out to hr@pm4change.org to see other open opportunities that may be open.
Don't Miss Updates!
Make sure you're signed up to receive our Project Management for Change newsletter. From latest news on PMDoS to continuous value delivery opportunities near you, we will keep you up to date on our events and the Project Management field.
AmazonSmile
Support PMDoS & PM4Change while shopping at no extra cost to you! When you shop at smile.amazon.com, a portion of all Amazon sales will be donated to PM4Change.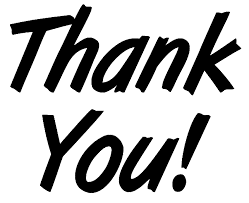 The PM4Change Team sincerely thanks all the volunteers, sponsors, project managers, and nonprofits that help make PMDoS a success. We look forward to seeing you again soon!
Project Management For Change ®
A Not-for-Profit Organization
Tax ID: 47-4512704
The Project Management Day of Service (PMDoS)®, a Project Management for Change signature event, is a community outreach event of unprecedented scale enabling pro bono Project Management services for nonprofits and social change organizations. Project Management for Change is a 501(c)(3) organization whose mission is to unleash the boundless potential of the Project Management Profession to empower and transform communities around the world. Join us in changing the world, one project at a time!